Sisterhood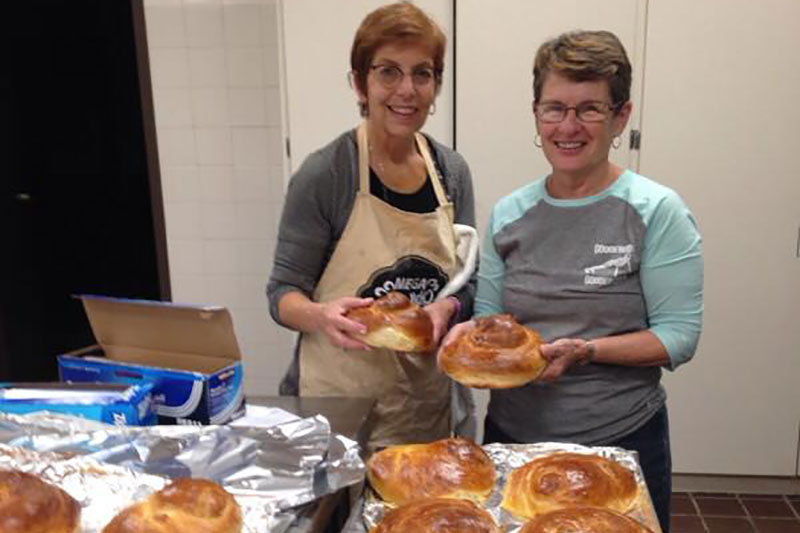 Sisterhood at Temple Beth Or is comprised of a very dedicated group of women. Our dedication is expressed in a variety of ways. We are bakers, book club chairs, cooks, florists, fundraisers, organizers, teachers and volunteers. We are sisters dedicated to our faith, to our fellow members and to keeping Temple Beth Or active and vibrant.
Sisterhood's doors are open to every woman that is a member of Temple Beth Or. Their ideas and expertise are always welcome and we look forward to every woman's participation in our group. We invite you to learn more about our various activities and programs:
Annual Gift Auction – Held the second Tuesday in November, it is our most important and most successful fundraiser for Temple Beth Or.
General Fundraising – A Honey fundraiser for the Jewish New Year, Bimah flowers for the High Holy Days, and cake-less cake sales to name a few.
The Gift Shop/Simcha Shop – Purchases of gifts such as mezuzahs, candles, Seder plates and Hanukah items as well as items for B'nai Mitzvahs such as Kippot and Talitot.
Ritual Programming – Holding the annual Women's Seder, hosting the Sisterhood Shabbat Dinner and Services and providing for the temple Pre-Kol Nidre Dinner.
"Cooking with Connie" – We learned to make authentic Italian sauce and meatballs and enjoyed the results and a delicious meal!
Purim Party – following the Megillah Reading we are host a party with THE AMAZING V magical show and Hamantaschen! Don't miss the magic of Purim!
Please don't hesitate to reach out to any of the 2023 – 2024 Sisterhood Officers listed below for more information!
| | |
| --- | --- |
| President | Marlene Vogel |
| 1st Vice President Fundraising | Johanna Hann |
| 1st Vice President Membership | Joy Witt |
| Corresponding Secretary | Peggy Ostrove |
| Recording Secretary | Susan Marrone |
| Financial Secretary | Anne Katz |
| Treasurer | Rachel Zycband |